Even though Hops for Hope 17 ended over three weeks ago, life has been even more chaotic than normal. Whereas our baseline of disorganized chaos is about a category three, the last 21 days or so have been a category five.
The mundane weekly tasks, such as lawn maintenance, have been sorely neglected which my mom is often wont to remind me of at every turn, including in the middle of a text message discussion about what to name my sister's fish: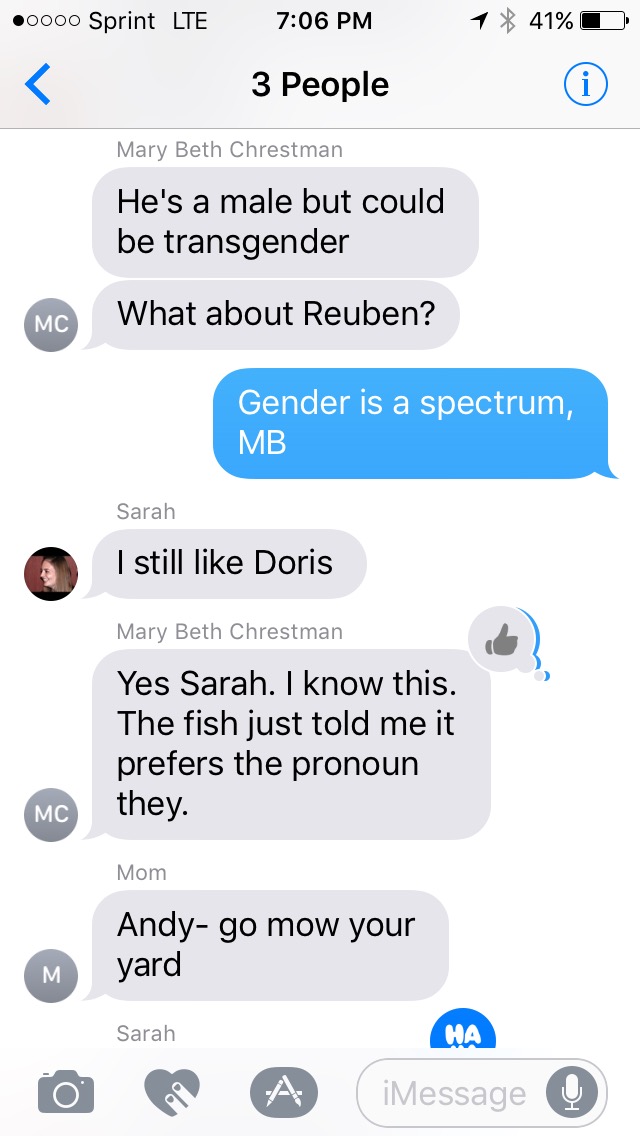 Unfortunately, tallying the totals from Hops for Hope 17 was yet another task left undone… until now.
I am pleased to report that this year we raised … drum roll … $16,915. That is about $3,000 more than we raised last year, so while I must confess I was a little disappointed in this year's grand total, we are trending upward.
And most importantly, we were able to do this while being – I didn't think this was possible – even more unorganized and fucked up than we were last year.
But we were on the receiving end of a great deal of generosity from many people who volunteered to help us and un-fuck our utter lack of planning and organizarion and even more people who made the time to donate and show up.
Seeing how good people can be is probably my favorite part of putting on this event. And this thing has legs. Hops for Hope 18: watch the fuck out.